Payments Individuals
I have validated an invoice, but I would like to make a change to the payment. Is this possible ?
3743
Back
You can make changes until the payment has been executed. Directly from your Netbanking you can make changes in the "Pending payments" as long as they have the status "Ready for execution".

1- From the "Homepage" of your Netbanking under the tab "Payments/file transfer"

2- Go to "Pending payments"









3- Click on the invoice in question

4- Make the desired changes and click on "Confirm the change"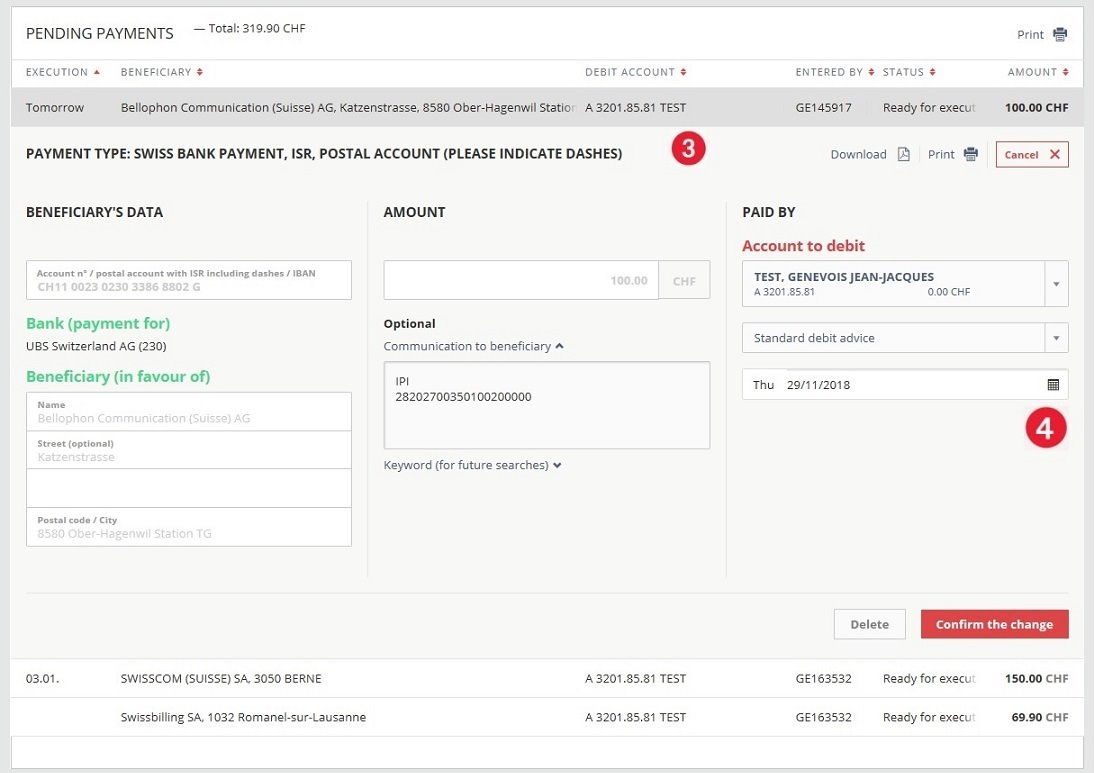 Note: Depending on the issuer, you cannot change the beneficiary's data or the amount